The Town of Black Earth is located approximately 20 miles west of Madison. The first Europeans to permanently settle here arrived in 1843.  Five years later, the Wisconsin State Legislature created the Town of Farmersville, which was later renamed to Black Earth.  Black Earth is a rural farming community blessed with natural resources, including fertile soils and the popular Black Earth Creek.  (Population 491, 2020)    
---
Public Health Issues Updated Face Covering Emergency Order
September 9, 2021
Effective Friday, September 10, 2021, at 12:01 AM, Public Health Madison & Dane County is issuing Face Covering Emergency Order #2. The Order is nearly identical to the current face-covering order which requires that everyone age 2 and older wear a face covering or mask when in any enclosed building where other people, except for members of the person's own household or living unit, could be present.
The new order includes exemptions for actively playing a wind instrument that has a fabric bell cover, or similar cover, that acts as a face covering and while presenting or performing a religious, political, media, educational, artistic, cultural, musical, or theatrical presentation as long as other spacing, and vaccination requirements are met.
---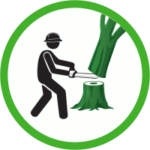 Tree Trimming on REEVE ROAD
Alliant Energy and the Town of Black Earth will be trimming and removing trees along sections of Reeve Road the week of October 4, 2021.
*Daily road closures are expected, closing only between the school bus routes.*
---
TRAFFIC SAFETY CONCERNS IN DANE COUNTY
We Want Your Views About Your Community
*The Dane County Traffic Safety Commission is a coalition of 50 public and private organizations working together to monitor and improve traffic safety. The TSC is partnering with Safe Communities of Madison- Dane County, a non-profit organization, to expand county traffic safety initiatives.
Area 11
City and Town of Mazomanie
Village and Town of Black Earth
Village and Town of Dane
Towns of Vermont, Berry, Springfield, Roxbury
Click here for the survey.
---
DISTRICT ONE EMS
Looking for the perfect place to begin your EMT career?
7 Smart Reasons to Start Your EMT Career Here
---
SOLAR INSTALLATIONS
     The Wisconsin Department of Natural Resources (DNR) has a new webpage designed to help applicants for solar installations.  Solar installations are becoming more frequent as individuals, communities, companies, and utilities look for renewable energy solutions.  The focus of the webpage is on ground-mounted projects as they have a broader impact on the environment than building-mounted or home installations.
https://dnr.wisconsin.gov/topic/Sectors/SolarInstallations
---
Black Earth Township Approaches 175 Years
     What is now the town of Black Earth incorporated with part of the town of Farmersville (along with present-day Berry & the southern half of Mazomanie townships) on August 2, 1848, just months after Wisconsin became a state.  The present-day northern half of Mazomanie township was added to Farmersville days later.  Two years later in 1850, Berry was removed to become its own town.  The population for Farmersville was 206 people, according to the 1850 census. 
     In the year 2023, the town of Black Earth will be 175 years old if referring back to the original Farmersville incorporation from 1848.  For more Black Earth history, please visit blackearthwihistory.org